Since launching in April 2016, RevCascade has seen awesome growth, signing big-name clients on both the brand and the retailer sides and helping dozens of smaller companies scale their revenues and operational efficiencies as well. On the cusp of the new year, RevCascade CEO and Co-Founder Josh Wexler talked to the team about the company's recent success and the outlook for ecommerce in 2017.
Team -
As we head into 2017, I want to share some context about where the market is heading. Before I dive in I want to thank you all again for taking this leap of faith with us. The genesis of RevCascade was not premeditated. It happened out of need. We saw an opportunity to give brands and retailers technology that would enable them to thrive in a challenging market, and we started chipping away at rolling out a platform to make dropshipping and working with marketplaces ridiculously easy.
As we all know, our chipping away in 2016 has created tremendous momentum for our company and we have put ourselves on the map as technology leaders in ecommerce:
Going from launch to enabling millions of dollars in transactions

Crate & Barrel fully integrating to our APIs in less than 30 days and going live in less than 60

Our team tripling in size

Receiving recognition from numerous industry leaders as a company to watch and glowing press coverage from

The Wall Street Journal

,

Women's Wear Daily

, and

Furniture Today

, among many others



As we envisioned, retailers are realizing that they must create their own dropship programs as a default way to do business that complements their traditional legacy wholesale business. Dropship marketplaces represent the biggest revenue opportunity for retailers today. RevCascade sits in this middle of a massive and growing ecommerce opportunity.
Much like the newspaper industry, the internet has completely reshaped commerce. The days of retail's local monopoly are over, and the industry landscape looks radically different than just 10 years ago.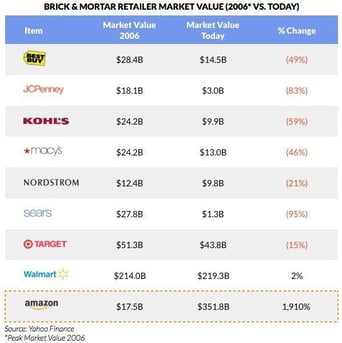 Today, ecommerce - the only trillion dollar market in the world growing in double digits year over year - is just 7.7% of US retail sales according to the Department of Commerce. The total US retail market is nearly $5 trillion.
Is there any doubt that over the next decade, 25% of retail sales (or more) will happen online?
This is a $1 trillion opportunity and will definitively create a new golden age of commerce. This new golden age is up for grabs, and we sit in the middle of it. You know what's cool about ecommerce? A trillion dollars, that's cool.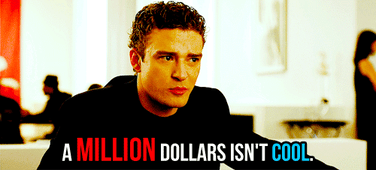 Without a doubt the winners of the commerce renaissance will be the brands and retailers who harness the power of data. Product data, inventory data, transaction data, marketing data and every derivative thereof. RevCascade sits in the middle of all of this, helping brands and retailers harness and leverage their data to reach the right consumer, with the right product, at the right time, in order to grab their piece of the trillion dollar pie.
We have without a doubt come a long way in a very short period of time. With the future of ecommerce up for grabs, it's become clear to me that by enabling the ecosystem to flourish, RevCascade is empowering brands and retailers to thrive in this new golden age of commerce.
Here's to a great 2017.
- Josh